​The Top 3 Hairstyles for Women with Thin Hair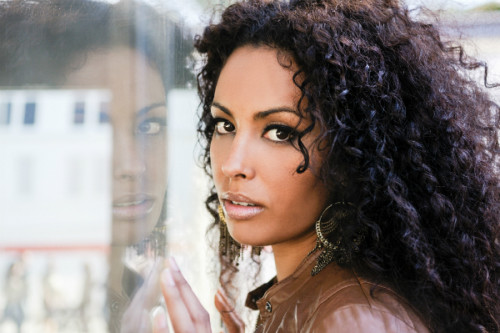 Let's face it, we all love getting creative with our hairstyles, making something new and beautiful for people to 'Wow' at. However, those of us with thin hair aren't able to do as much as we'd like. The texture of thin hair makes it more difficult for it to withstand layering, curls, or bangs, making it much more difficult to style the way we'd like.
There are options though ladies! You can still make your hair look full and create a range of styled looks that will make your thin hair look amazing. We've even got a few ideas for you below!
The Basics of Styling Thin Hair
People with thin hair that want to style their hair are looking for a few things out of their hair: they want it to be thicker, have more volume, and be adaptable. This will let them style it in a variety of ways. In order to achieve this, there are a few things you can do to your thin hair.
First, layering your hair will help give it volume and let you create a variety of styles that you otherwise wouldn't be able to do. It is important to layer your hair based on the length of your hair. This will make sure layers look balanced and natural. You can also use a number of different types of hair products that can thicken and volumize your hair as well, helping to increase your ability to style your thin hair.
Add Volume
Using a volumizing shampoo is something you can do on a daily basis to help increase your hair's volume and help make your thin hair less noticeable. This should also give you more control over styling your hair. Sticking to products with natural ingredients is always best for maintaining thick and healthy hair as well.
We'd suggest using Avalon Organics Biotin B-Complex Thickening Shampoo, 14 Fluid Ounce or Its A 10 Miracle Volumizing Shampoo, 10 Ounce to help add volume to your thin hair and allow you to shape it more.
Pixie Cut
A pixie cut is a hairstyle in which the hair is cut relatively short, especially at the back and sides of the head. The hair on top of the head is sometimes left longer in length, but can be just as short.
Bob
A bob cut is a hairstyle in which the hair is cut to the length of the bottom of the head or jaw. Any length between the bottom of the ears and above the shoulders can be considered a bob cut. In a lot of cases, this is paired with bangs on the front to complement the style.
Styled Ponytail
A styled ponytail can be a great look that works with your thin hair. Your ponytail will look full and robust than your hair left on its own, giving it volume and shape. You can even get creative with the style of ponytail you use to give yourself a range of styles to draw from!
Conclusion

Although styling for thin hair can be more difficult as it typically has less volume and is less adaptable, you can plan your hairstyle to suit how thin it is. If you use some of our basic tips for styling thin hair you should be able to style your thin hair better. Try our suggestions and see how they work!